Nothing ignites the adrenal glands while sitting in the driver's seat like an American muscle car. Powerful engines. Masculine body designs. High-performance driving. Plenty of enjoyment waits to be had on the open road. Muscle cars have gained popularity in recent years, but how are cash-strapped Americans affording them?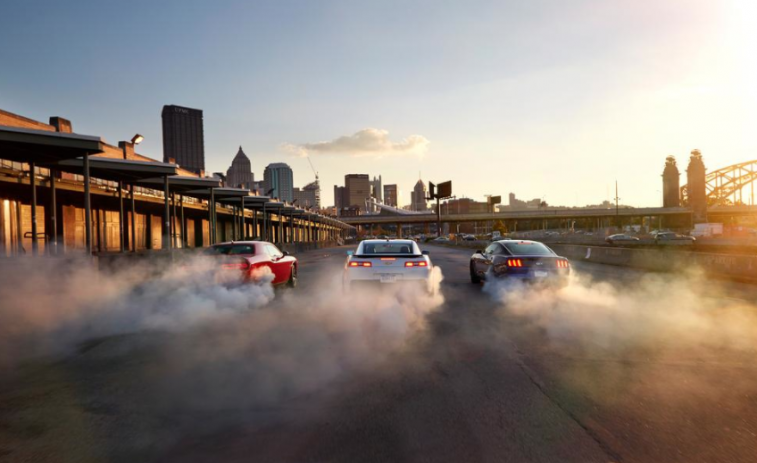 Full article: https://goo.gl/Hs7U5o
The 2017 Chevrolet Camaro ZL1 is a monstrous muscle car
The all-new Chevrolet Camaro has been heralded for the way it's slimmed down to become more of a sports car than the model's ever been, but now it's time to bulk back up.
Full article: https://goo.gl/EOJMsy
This Mercury Cougar Eliminator is a lovely '69 survivor
If you have an overachieving brother/sister/cousin/friend (or whoever), you might know this feeling well; it can be tough to live up to those standards. In many ways, that notion can also describe the Mercury Cougar and its pioneering Ford Mustang sibling. Quite the act to follow, no?
Full article: https://goo.gl/lsNwC8
Why the Lightning became the Raptor?
Some of us may fondly remember the Ford Motor Company [NYSE:F] F-150 SVT Lightning. Introduced in 1993, it was a performance pickup with a more powerful V-8 under the hood and some brake and suspension upgrades to help it stop and handle better.
Full article: https://goo.gl/4nkabp
Trio Of Collectible Chevrolets Heading To Barrett-Jackson Scottsdale
Pull out the checkbooks and start saving your Christmas cash, the 2017 Barrett-Jackson Scottsdale auction is nearly upon us.
And that means we will be seeing some serious collectible metal cross the block, including a trio of sought after Chevrolets.
Full article: https://goo.gl/uAFyNt
The post 6 Muscle Cars That Everyone Wants No Matter the Cost appeared first on Muscle Car Fan.