What is more appealing than a well-maintained classic muscle car? Well, how about a well-maintained rare classic muscle car! The following are some of the rarest true gems.
1969 Chevrolet Camaro ZL-1
As an upgrade on the '69 Camaro, Chevrolet produced 69 of these machines after testing them at 560hp. The first 20 were immediately put in professional drag racing as a testament to their craftsmanship. However, the hefty price was hard to swallow, so they weren't massed produced.
1970 Plymouth Hemi Cuda Convertible
The Hemi Cuda is every muscle car enthusiast fantasy. The Barracuda was in itself rare, but the '70 Hemi Cuda had only 21 models produced. It remains an icon and masterpiece, especially the convertible model.
1967 Chevrolet Corvette L88
Designed exclusively as a professional racing car, this vehicle was too powerful for the streets.  Although stated at 435hp, an actual test revealed it launched up to 560hp. However, increased emission control limited its production to only 196
1970 Chevrolet Chevelle SS 454 LS6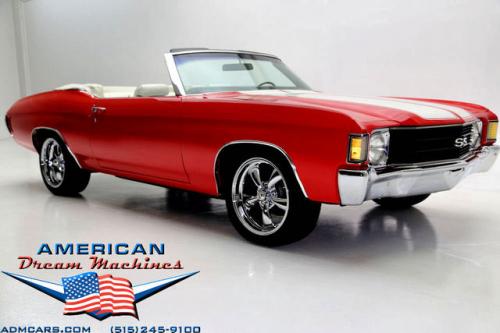 Chevelle are special by stature, but when a Chevelle is tricked out to giddyup to a staggering 560hp, you know we are on a different level altogether. Only 20 of these were produced, so it's a rare but worthy find.
1971 Pontiac GTO Judge Convertible
Inspired by Ferrari 250 GTO, John DeLorean designed this car as an upgrade to the GTO, specifically as a racing package. The convertible is rarer with only 17 produced.
The post The Rarest American Classic Muscle Cars appeared first on Muscle Car Fan.